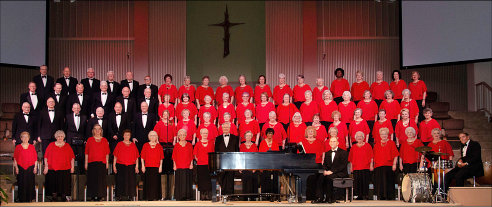 Welcome to Baylor Singing Seniors
Dr. Euell Porter
The Baylor Singing Seniors is a choir organized in 1983 by Dr. Euell Porter for the advancement of choral music by senior adults, with an emphasis on "music by the masters."  His primary aim was to provide the opportunity for senior adults to have a venue to enjoy singing and performing wonderful music throughout their active lifetimes.

Dr. Porter had been the Director of Choral Activities at Baylor University for many years prior to his retirement and felt the founding and development of this new choir for senior adults was the next natural step in his very distinguished career.  He conducted the choir until May 1994.  Following his retirement as conductor, the duties were assumed by Bill McGraw who led the choir until 1998.  At that time, Charles Rich became the third conductor and his tenure lasted until December, 2012. Rev. Phillip Sitton is the current director.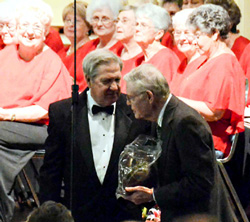 Charles Rich Recognized for Service
Under the remarkable leadership of these four conductors, the Baylor Singing Seniors have not only shared their music locally, but in concert venues and churches as far away as New York City, where they sang in Carnegie Hall and in Washington D.C.
The choir's repertoire is varied with attention still given to "music of the masters" as was Dr. Porter's original dream.  A large portion of each concert is sacred in nature.  In the fall about half the program is Christmas and holiday related, while in the spring, the conductor looks to include music from a Broadway musical or several "just for fun" selections.
Presently, the organization is composed of over 100 senior adults ages 57 to 93 who live in Waco and the surrounding area.  Included in this enrollment are singers from Waco, Lorena, Woodway, McGregor, China Spring, Hillsboro, Robinson, Valley Mills, Crawford, Axtell, Morgan, Moody, Hewitt, and Mart.  Anita Allen has served as the choir's outstanding accompanist since 1999.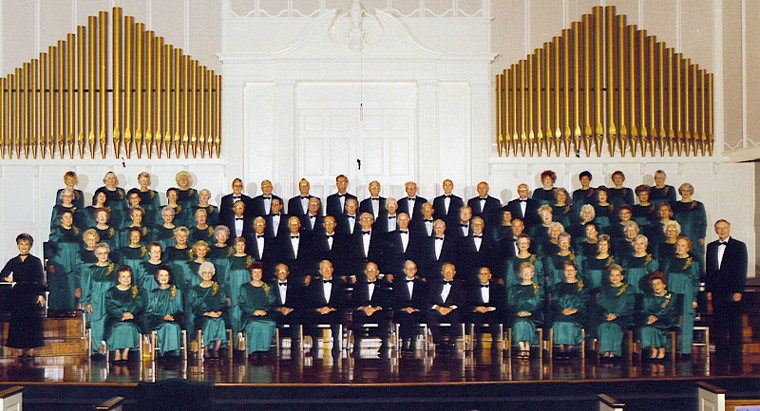 Baylor Singing Seniors- 2000- A New Decade
© Baylor Senior Singers, Waco, Texas
Donated and Maintained by Meriage Design